eNote
Rev. Tom Berlin's eNote: January 17, 2019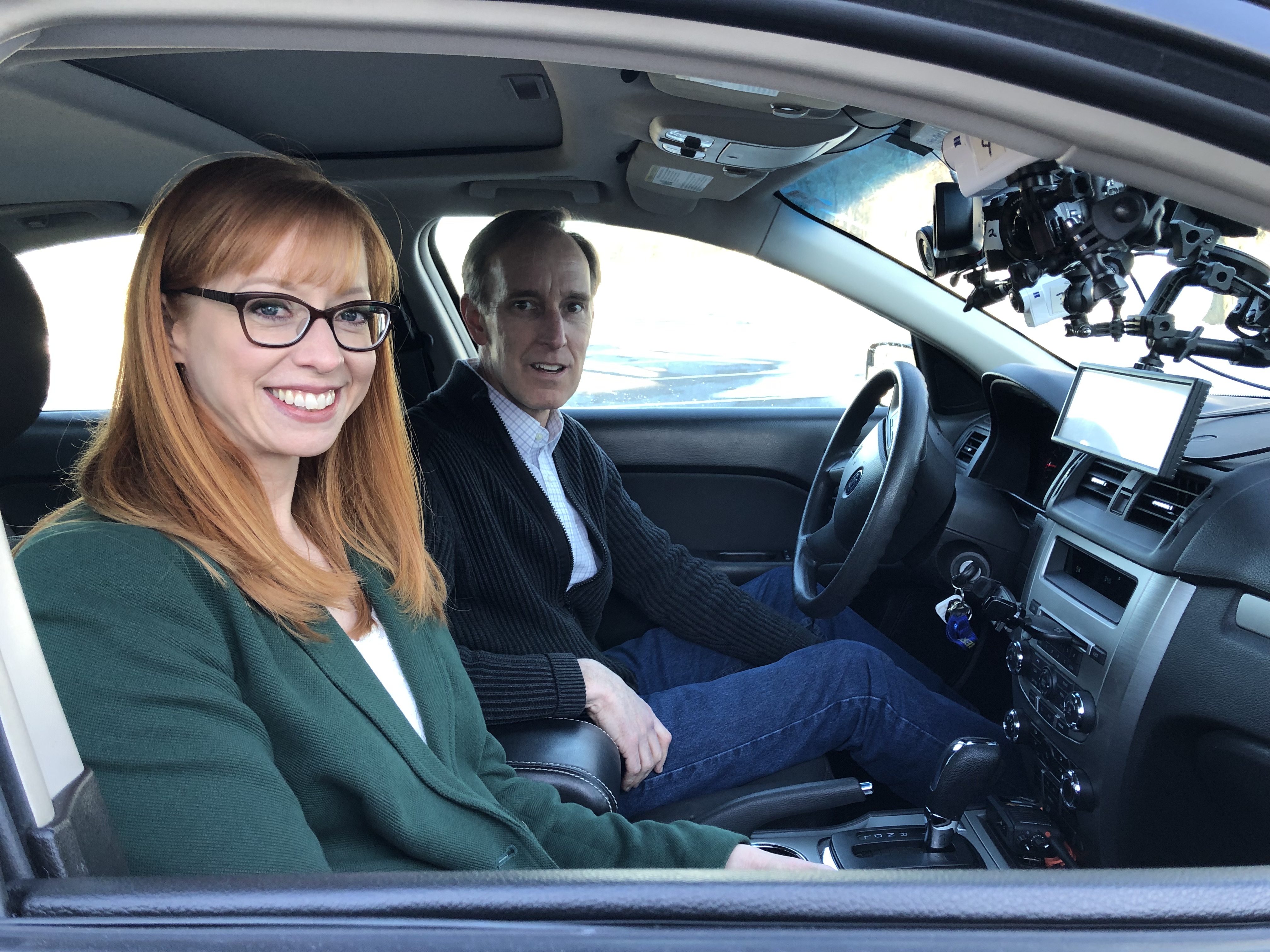 It's been a busy week. The bad news is, I have laryngitis and am not able to offer a video eNote this week. The good news is, I've been filming videos that will be a part of Reckless Love, our Lenten study. Have no fear; the videos for Reckless Love and my laryngitis are not connected. The associated book will be published in April, but Floris will receive an early addition that will be available to you for Lent. The focus of Reckless Love is on the journey Jesus took with his disciples and how that journey was equally important as the sermons and lessons he offered. To keep the imagery of the journey alive, all videos were shot in my car. I interviewed both laity and clergy, including Wesley Seminary professor Dr. Carla Works, pictured above. I have traveled from Richmond to Maryland to meet with people whose insights on how to love God, others and yourself will be valuable to you.
I would also like to bring your attention to some upcoming events. If you or someone you know have been affected by the government shutdown, join us tonight, 7 p.m., for Surviving the Government Furlough. We begin with a time of prayer. We'll also have people join us who will offer practical financial advice and other information to make this time easier to navigate. Your church has resources to offer you and knows of other resources in our community.
Dinner for 8 kicks off with a potluck lunch in the Fellowship Hall, Sunday, January 27, 12:30-2:30 p.m. Floris members will host dinners in February, March and April, and we want to help you find your place at the table. This is a great way to meet others at Floris and enjoy dinner and fellowship together. Please contact Tinbite Gadsden (formerly Tinbite Tamiru, who was recently married!) with any questions.
Finally, there may be more winter weather moving through this weekend. Check the Floris website for the latest updates, or if you would like to receive text weather alerts, text Floris to 31996.
Sign Up for Email Communications: